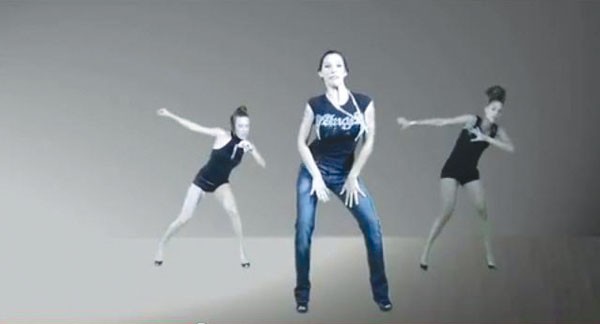 Anti-Abortion protestors picket Planned Parenthood for more than a month
With summer ending and tourists making the return voyage home, Santa Cruzans might notice a new fixture on one downtown street—a mass of anti-abortion protestors.
These protestors are part of an international effort called 40 Days for Life, whose mission is to "draw attention to the evils of abortion" with 40 days of prayer, fasting, vigil, and community outreach, according to the organization's website. The website also boasts that this season of anti-abortion picketing will be the largest pro-life movement in history.
This year, protestors involved with 40 Days banded together for the first time on Sep. 22 to stand in solidarity against abortion. The organization has been holding vigils since 2007, but this autumn marks the organization's largest campaign yet with 238 participating locations, one of which, for the first time, is Santa Cruz.
The protestors have converged outside Santa Cruz's Planned Parenthood chapter on Cedar Street in Downtown Santa Cruz, in the same parking structure that houses the weekly Farmers' Market, and plan to continue to do so until the 40 days are up on Oct. 31.
"We're all locals here," says Jeff, one of the organizers of the Santa Cruz 40 Days outfit who wished to go by only his first name. He said that most of the group networked in local churches. "We're coming to God to pray for an end to abortion," he says, "and our second goal is to communicate to the community that we have a pro-life community here in Santa Cruz based on the sanctity of life and that we can provide an alternative to abortion."
Jeff emphasizes that he and his fellow protestors support alternative services to abortion. "We're not anti-abortion, we're pro-life," he says. "We stand for the sanctity of life. That includes medical care, healthcare, aid for the infirm and for the elderly. But right now, right here, we're looking at sanctity of life for the unborn. It all starts with us as human beings."
Others are concerned that having picketers outside of Planned Parenthood, which provides a wide range of reproductive and healthcare services for both men and women, could discourage people from seeking the organization's services. Planned Parenthood is training volunteer escorts, who will accompany those seeking Planned Parenthood's services safely to the clinic and past the protestors. Anyone looking to donate or volunteer can find more information at ppmarmonte.org.
The 40 Days protesters say that they support Planned Parenthood's dedication to healthcare, but maintain their stance against abortion. "If Planned Parenthood wasn't doing abortions, we wouldn't be here," says Jeff.
Jeff, who wears dark sunglasses and carries an informational 40 Days poster, says that civilian reaction has been mixed.  "It's been about 50/50," he says. "I measure reaction in terms of thumbs and fingers, and on the first day, we got about 50 percent thumbs and 50 percent fingers.
The 40 Days effort has also ignited spontaneous counter-protests by concerned locals. One of these counter-demonstrators, Sal, who also gave only his first name, says he plans to continue picketing alongside the 40 Days members for the duration of the 40 days, provided that the protestors remain for that time. "Their numbers already seem to be dwindling and it's only day two," he says.
Planned Parenthood is staying strong in light of the protestors. According to the Associate Director of Public Affairs for the Silicon Valley/Coast Planned Parenthood Mar Monte Fran Linkin, "Patient privacy and safety is very important to us. The local police have been in touch with all parties and we are confident that staff and patient safety will be maintained. Our focus is not on the protestors, but rather on providing high quality, affordable, and compassionate care for our patients."
Linkin also calls attention to the diversity of treatments offered at Planned Parenthood, other than abortion. "Over 97 percent of the services that Planned Parenthood Mar Monte provides are preventive health care services," he says. "We do more in one day to prevent unintended pregnancies and the need for abortion than the groups that protest against us do in a lifetime."