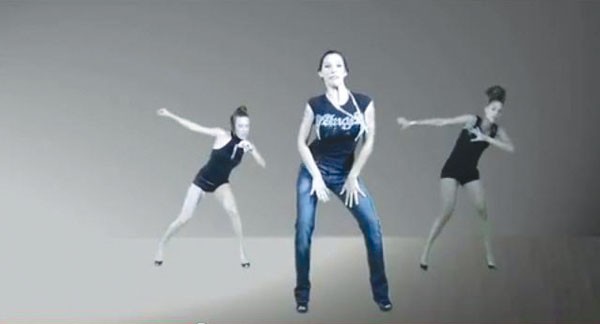 One GT reporter tracks the journey of plastic bottles through the recycling system
Forty-one Earth Days after the recycling movement of 1970 birthed the three R's—"Reduce, Reuse, Recycle"—Good Times set out to trace the journey of a metaphorical bottle as it makes its way through the modern recycling process.
The pursuit of this symbolic plastic bottle uncovers the challenges and goals of the recycling system, and what role the City of Santa Cruz's roughly 60,000 residents, and their 949 pounds of waster per person, per year (according to the 2010 Community Assessment Project Report), play in the process.
"Often people throw something 'away,' and don't know where it's going," says Craig Pearson, superintendent of Waste Disposal for the City of Santa Cruz. "I know exactly where it's going," he adds, pointing toward the dump, its location denoted by circling ravens and gulls. "There's no such thing as 'away'—that's away."
Recycling Faux Pas
The plastic bottle's recycling voyage begins before it enters the blue bin. Many of the best curbside intentions go to waste—literally—due to improper recycling procedures. For example, a particularly soiled bottle—say, one covered in sticky soda remnants—is unlikely to be recycled when it reaches the facilities. Instead, an orange-vested, ear-plugged assembly-line employee will pick it from a conveyor belt that clangs through a million-dollar mechanism called a Materials Recovery Facility (MRF) and toss it into a hip-side trashcan.
If the bottle is wrapped inside a single, loose-flying plastic bag, it will probably not get recycled either.
According to Paul Soderstrom, collection supervisor for the City of Santa Cruz, removing items from plastic wrapping and bagging loose plastic bags are the most commonly disregarded, and potentially most important, steps residents can take to aid the recycling process.
"Many people found out they can now recycle plastic bags and began doing it improperly," says Soderstrom. "Plastic bags should all be tied into one bag, and any film plastic should be removed from items like cardboard boxes."
Back at the city's Resource Recovery Facility plant, Pearson gestures toward a worker removing a cardboard box full of Styrofoam peanuts from a bin full of supposed recyclables. "When people are lazy about how they recycle, it's costly to us, and it's costly to them," says Pearson.
The city recycling program is not funded by tax dollars—it sustains itself via costs built into residential garbage bills and marketing of its products. Burying trash in a dump, however, has both short and long-term costs.
"We have this garbage filling in our dump, we have to pay to manage the landfill and it's really expensive to manage a landfill," says Pearson.
Born Again Plastics
If our plastic bottle makes it through the sorting process and is successfully recycled, it will become part of a giant block of plastics resembling a hay bale. It will then be shipped to a broker who will sell it to a plastics-recycling company.
If our bottle does not become 10-to-20 percent of a new plastic bottle, a plastic-fiber bench, or a fleece jacket, there is a good chance our bottle will live out its afterlife as a carpet.
"A lot of carpet, for example this green carpet [in the County Building], is made from old bottles," says Jefferey Smedberg, Recycling Programs coordinator for Santa Cruz County, who has worked in waste management for more than two decades. "Bottles are also used to make plastic fibers."
Reduce, Reuse: the Plastics Problem
Pearson says it is better not to purchase our plastic bottle in the first place.
"My advice on using plastics is: Don't," says Pearson, who suggests screening the film Bag It for a comprehensive, realistic depiction of the effects of plastic consumption.
Plastics are the most difficult so-called-recyclable item to market and recycle. Recycling is difficult because the waste stream contains a mix of plastics with different properties. Separating different plastics or finding uses for mixed plastics are major recycling challenges.
"Plastic is a finite resource, and is not renewable," says Pearson. "It starts with the decision when you go to the store—It means asking yourself, 'Do I really need a 24-pack of individually packaged nuts?' If you don't need it, don't buy it."
Smedberg says it is also important to remember the most essential "R's": reduce
and reuse.
"For example, to reuse a water bottle would be of higher value, and even better is to use a drinking fountain, so you wouldn't have to reuse—you'd reduce," he says.
The city has invested substantial energy and effort on landfill diversion. In 1987, state law AB 939 set up diversion goals of 50 percent by the year 2000. All the local recycling jurisdictions now surpass this goal. However trash volume remains high.
Smedberg says what's needed now is a shift in the way people think about waste and consumption.
"The first directive, to reduce, challenges a basic tenet of our capitalist economy, which is [to] consume," he says.
Though there is always room for improvement, according to Soderstrom recycling has steadily grown in Santa Cruz for 20 years.
"There were times where you would drive Columbia Street, which is 11 blocks long, and … you wouldn't pick up a single item of recycling," Paul Soderstrom says. "Now we pick up at almost every house. Our landfill belongs to [the citizens]. … The recycling programs are for and by citizens of the city—we work for them, they're the ones making the program work."
---
For more information on ways to reduce, reuse and recycle, and to find out how to properly recycle on the curbside, City of Santa Cruz residents can visit cityofsantacruz.com's Recycling and Waste Reduction page. The page includes an accessible, printable PDF sheet of proper recycling methods.
Be a part of the discussion. Comment on this article below or send to [email protected]