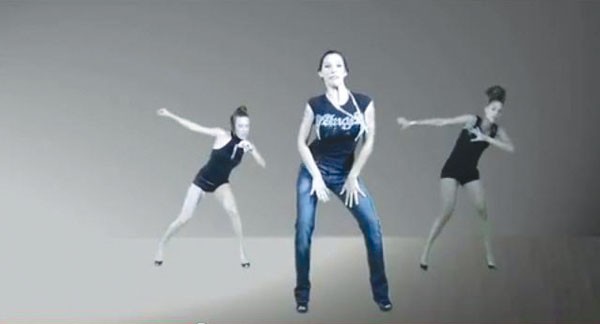 UCSC volunteer group prepares for its second trip to Honduras
Two years ago, Ida Shahidi was an average college sophomore enjoying her spring break in Costa Rica. Call it serendipity or call it accident, but one lost plane ticket and a missed flight later, she was on an unplanned flight home, seated next to a young man from UC Santa Barbara, having the conversation that would change her life—and the lives of dozens of other UC Santa Cruz students, as well.
The mystery guy was the founder of the UCSB chapter of Global Medical Brigade, an international youth-led organization that sends thousands of volunteers to provide free aid to distressed communities in Honduras and Panama each year. In 2008 and 2009, 110 universities from around the world sent a total of 4,000 volunteers to provide health and economic services to more than 50,000 locals.
Inspired, Shahidi returned to UCSC bent on joining, only to learn that UCSC didn't have a chapter. Unhindered, she and friend Daniel Truong got busy founding one. "To think that from that first conversation with [the UCSB president], I went to starting the brigade…you don't realize when you're getting into it how extreme it can be and to what extent you can carry the group," says Shahidi.
After a year of endless grant writing and scrambled planning, Shahidi and Truong led their freshly formed 20-person group on its first trip to Honduras in June 2009. They weren't able to find a doctor to go with them—an organization requirement—and were paired with another university that had one.
Now just days away from their second annual trip (June 15 to 21), the two young leaders are considerably more confident but every bit as excited. This is largely because the group grew exponentially over the past year: the Medical Brigade ballooned from 20 members to 45, including a dentist, optomologist, general surgeon, and a family practitioner, as well as some certified EMT volunteers and nursing students ("Whereas we had zilch last year," says Truong). The group also grew to include two new brigades in addition to the medical component: a 13-person Water Brigade and an eight-person Microfinance Brigade, bringing the grand total to 66 volunteers.
Sonja Arndt is a second-year business management economics and politics double major, and—fittingly—the leader of the UCSC Microfinance Brigade. She says the Global Brigade system encourages expansion, like founding microfinance, water, law and even dance brigades. "All you need is one student to pitch it, and to have everyone jump on board," she says. "In a lot of volunteer programs students are told what to do, but here the students have the power to take it in the direction they want."
While the Medical Brigade treats patients, cleans teeth and distributes much needed basics (soap, shampoo, combs, toothpaste, toothbrushes, vitamins, and painkillers), the Microfinance Brigade will spend the week reviewing local business plans. At the end of the week, each of the students will award the Honduran applicant of their choice with a  $100 micro loan. "We don't want to just give them money or tell them how to spend it—their community runs differently than ours," says Arndt. "Here, everyone wants a laptop to start a business. There, someone [might want] to spend money to buy chickens and sell eggs. They come up with business ideas you wouldn't even think of—they know what their community needs."
The brigade's members are global or business economics majors who jumped at the opportunity to "actually go and implement the system where micro loans can be dispersed," says Arndt, adding that microfinancing, especially as aid to the developing world, is an increasingly popular concept.
Simultaneously, the Water Brigade will be addressing the dire issue of water quality in the poor communities they will visit. Camille Dickerson, a fourth-year health science major, founded the effort after an eye-opening observation on last year's trip. "I spent one day shadowing a doctor, and pretty much every patient [we saw] had parasites," says Dickerson. While the average American uses 150 gallons of water each day, Dickerson says that these Hondurans have access to between two and three gallons per day—and most of it isn't clean.
The group will begin rebuilding a to-be-determined community's water system (which will be continued by university groups that come after they leave), as well as do education on water sanitation and chlorination. "To use a Global Brigade analogy, they say the doctors see the people drowning in the river and they pull them out; the water brigades go upstream and figure out why the people are drowning in the first place," says Dickerson.
With graduation on the horizon for Truong and Shahidi, they take pride in knowing that the growing group of students will continue with their vision, hopefully inspiring future generations of students to also get involved. "We are 18 to 21-year-olds and we are giving micro loans, treating patients, improving water quality…," says Truong. His good friend and co-founder finishes his thought, "It's amazing to have done something so hands-on at our age. If you'd asked us three years ago, I wouldn't have thought we were capable of doing something like this."
---
To learn more about the UCSC Global Brigade, visit their website at
gmbslugs.weebly.com.